HARLEM IS… HEALING!
Celebrating Heroes of the Pandemic and social justice — this series spotlights the people making a difference in our community from the front lines of Heath and Environment, Community Groups, Harlem Resources, Religion, Youth and Education, and Art and Culture through tribute posts on social media and in local press coverage.
It builds on our 20-year effort to highlight people and institutions that have made Harlem blossom and reflects the response to an illness that has disproportionately struck Black and Brown communities.
harlem is…
healing outdoor exhibit
A larger-than-life outdoor public art exhibit opened on August 12 for four months on St. Nicholas Avenue between 120th and 121st Streets as part of the continuing Harlem is . . . Healing campaign by Community Works and New Heritage Theatre Group and in partnership with the NYC Department of Transportation's Art Program.
The sidewalk exhibit presents compelling portraits of nine of the 50 Harlem is. . . Healing honorees from all walks of life who have helped the community weather two years of pandemic and social justice turmoil.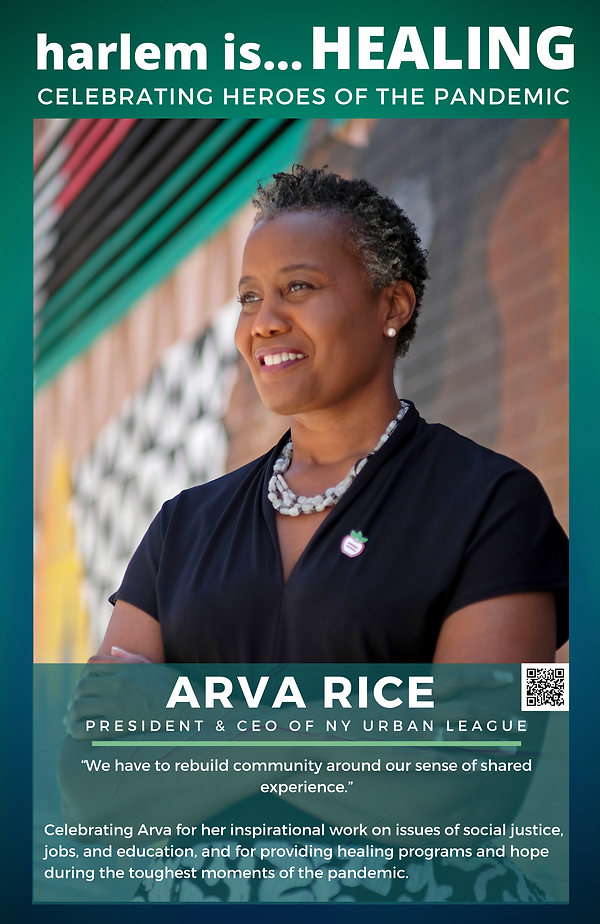 Community Works and New Heritage Theatre are organizing free group tours of the exhibit with artist educator Daniel Carlton. Harlem Heritage Tours will develop multimedia tours about the life and times of the nine local heroes. The exhibit was designed by Clara Alonso and features the photography of Tau Battice, with project management by Connie Lee of Art Lives Here. Support for photography and public programming was provided by Con Edison and Humanities New York.
To hear more from the Honorees click here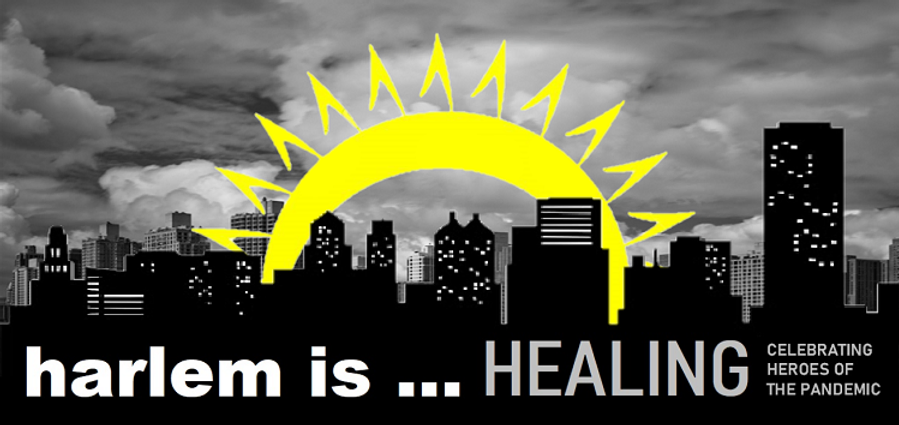 For more information visit https://www.harlem-is.org/
**Cited from https://www.harlem-is.org/**